Careers
Join the Vallath team
We are a team of people passionate about literature. Our love for literature makes us focus on getting better and better. We are eager to discover new methods, and new opportunities to restore literature to its rightful place.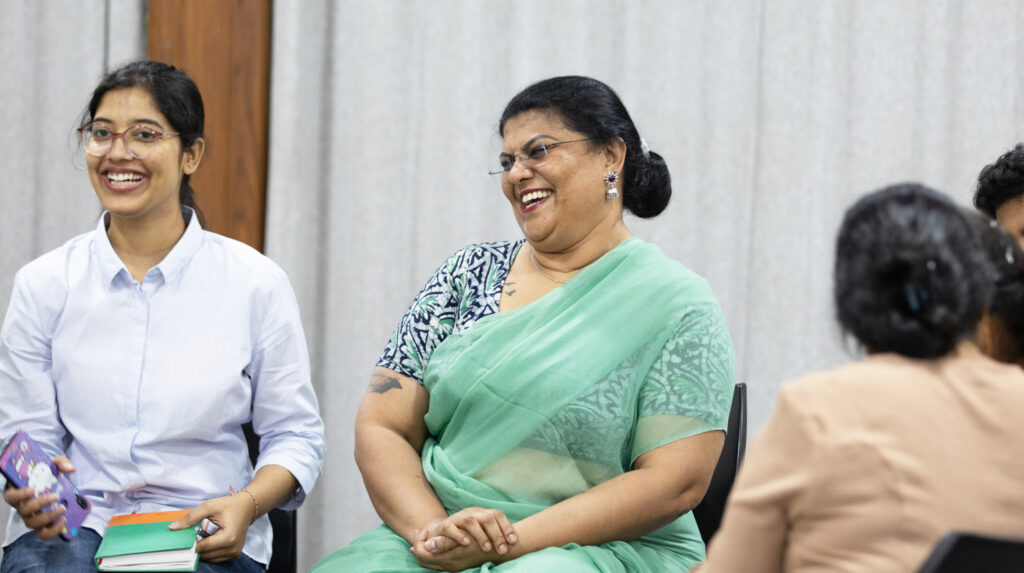 Our VALUES
Creativity
We are curious by nature, and constantly looking for new knowledge and its applications. We want to make literature fun, not just theoretical. We try to come up with new ways to make it practical through gamification, memorable activities and allied fields like art, music etc.
Celebration
At Vallath we are all optimists. We work hard and play harder! We do not miss any small opportunity to celebrate – completion of a section, brilliant results, a birthday or festival. We are each other's biggest cheerleaders and believe that these little moments bring us closer.
Contribution
While we believe money is important, we know that creating impact is even more important. We strive to contribute to the success of an individual, the morale of the team and to the advancement of literature.
Open Positions
Researcher
Trivandrum/ WFH
Full - time
We are seeking a dedicated Researcher in English Literature to join our team. You will play a pivotal role in conducting academic research, collecting and analyzing content, and preparing high-quality academic resources in the field of English literature and related disciplines. Your expertise in the English language and your ability to work both independently and collaboratively will contribute to the development of valuable resources for English professionals and students.
Responsibilities
Conduct academic research on various projects in literature and associated disciplines.
Collect, analyze, interpret, and collate content from transdisciplinary research in humanities to create high-quality academic resources.
Work independently and as part of a team to expedite the preparation of traditional and modern books for university studies.
Serve as a subject expert in projects, providing valuable insights and expertise.
Assist the team leader in coordinating project activities and ensuring the delivery of non-plagiarized, edited content within set deadlines.
Skills Required
Academic rigor and research skills to gather, evaluate, and synthesize data from diverse sources.
Excellent command of the English language, with a strong emphasis on academic register and writing conventions.
Proficiency in word processing, editing, and multi-media presentation tools.
Good communication skills to effectively collaborate and share knowledge with team members.
If you are passionate about English literature, possess strong research skills, and have a desire to contribute to the academic community, we encourage you to apply for the position of Researcher in English Literature.. Write to us with your latest CV and sample of your work (for creative positions) at [email protected]
Content Writer
Trivandrum/ WFH
Full - time
We are seeking a talented and dedicated Content Writer to join our team. You will be responsible for developing high-quality content for presentations, quizzes, study aids, and various online and on-site teaching materials in the field of literature and related disciplines. Your skills will contribute to the creation of engaging and informative content that supports academic instruction.
Responsibilities
Develop compelling and informative content for presentations, quizzes, study aids, and other teaching materials.
Collaborate with team members to produce high-quality content for online and on-site use in the teaching of literature and allied disciplines.
Conduct research and gather relevant information to create content that aligns with academic requirements and learning objectives.
Prepare content for multiple platforms, including classrooms, learning videos, websites, blogs, and other digital mediums.
Write engaging content based on given guidelines and requirements for various academic purposes.
Skills Required
Excellent command of the English language, including grammar, vocabulary, and writing conventions.
Ability to work independently and collaboratively, demonstrating strong time management and organizational skills.
Proficiency in computer programs and tools for content presentation and preparation.
Ability to work on multiple projects with different objectives simultaneously while maintaining attention to detail.
Familiarity with search engine optimization (SEO) principles and best practices for online content.
Excellent editing and proofreading skills to ensure accuracy and quality.
If you have a passion for writing and a strong command of the English language, we encourage you to apply for the position of Content Writer. Write to us with your latest CV and sample of your work (for creative positions) at [email protected]