Testimonials
What students are saying about us
I want to express my gratitude towards Kalyani Ma'am. She has proved to be an angel in disguise for me. Her NET course helped me a lot. All the lectures were in a fully elaborate manner that made a tremendous change in my preparation. Moreover for paper 1, Team Vallath provided all the required help that was needed.

I had also purchased Ma'am's Encyclopedias. I followed her on every platform such as YouTube, Telegram, WhatsApp and Instagram too. And tried to follow her sayings as much as possible.

She is my Guru and I will be obliged to her for the whole career ahead.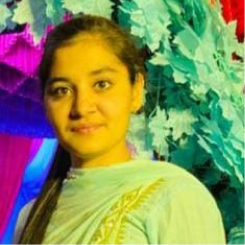 Bhawna Sharma
June 2022 Batch
Kalyani ma'am has been a great support in my journey towards higher studies. I lost touch of literature but when I started preparing for NET, I came across Kalyani Ma'am's YouTube videos. I was so bewitched by her that I bought old recorded classes, her udemy classes and waited for her to start her online classes which began in October 2022. The wait was worth it. Ma'am did not just teach us, she was a constant guide of life.

She pushed us to ramp up our skills of learning as well as soothed our insecurities. Fighting with her own health issues, she never gave up on us and always tried new ways of teaching to make learning fun for us. She has been a great inspiration and role model for me throughout my journey. I qualified GATE 2023 and was able to get into the prestigious IIT BHU for the PhD program. I owe a big part of my success to Kalyani ma'am as well as to TES.

Even after the course ended, the coordinators were extremely helpful and prompt in replying to each query I had. I specifically want to thank Princy Ma'am who helped me get a direction in preparing my research proposal. I'm blessed to be part of TES. ❤❤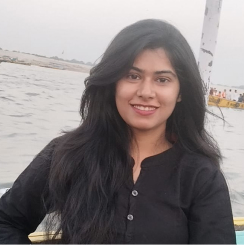 Aparna Singh
December '22 Batch
Dr. Kalyani Vallath, whom I first met in July 2012, is an encyclopedia of English Literature, which I realized at her first lecture at Vallaths TES. When I joined Vallaths TES (Total English Solutions), I was a very ordinary student of English Language and Literature with low confidence. She is the first one who inspired and motivated me, and gave me the confidence that I can pass NET/ SET exams and dream Big. And it happened – I cleared my Maharashtra SET exam in the first attempt which was held on 17 February, 2013. Presently, I'm working as assistant Professor in English at Lal Bahadur Shastri Mahavidyalaya, Dharmabad. Dist. Nanded, Maharashtra. I joined this institution on 1 March, 2014. I wouldn't be here without your guidance and cooperation, Ma'am. You made someone of ordinary standards – me – extraordinary.

Your teaching style, thorough subject knowledge and vehement passion for the subject always give inspiration to me. As a teacher, you are my role model and I'm proud to say, I always use your skills and techniques of teachings to teach Literature to my students. I'm so grateful that you taught, moulded and shaped me. You helped me see that I can be more. Your positivity and encouragement brightened my life. I will never forget you and the TES Family. I will always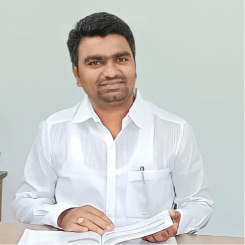 Dr. Sambhaji Bajirao Manoorkar
Assistant Professor in English
Lal Bahadur Shastri College, Dharmabad. Dist. Nanded.
How VALLATH 'S TES changed my life, and my DREAM came True…
1.Daily live classes for 2 Hours. I never missed any class.
Regular classes helped me to sit and study with full attention daily.
2.Ma'am always gives positive vibes, energy and inspiration. This motivation helped me throughout preparation, and especially during exam time.
3. Chronological Study is the most valuable area now-a-days. Ma'am always mentions the year and connects that year with other books and historical events.
4. Rapid Fire… In the class, ma'am often asks questions from previous days' study. These questions were not at all easy, but they helped me to study more deeply and minutely.
5. Revision classes for each and every unit of syllabus greatly helped. Even linguistics, cultural studies and Research Methodology were made simpler.
6.From Encyclopedias and PPTs too, I studied each and every topic.
7. For Paper1, the Panacea Team, a group of 4 teachers (Ma'am's former students), are just awesome. Their revision and teaching I never missed, and they helped build my knowledge in Paper 1.
8. Daily 50 plus new questions per unit in Telegram helped me to know many unknown areas.
9.Theory is not hard – rather, it becomes easy after Ma'am's teaching. I came to know that. She relates every difficult theory with examples from our daily life, which helps us understand theory and criticism in a practical way.
All this helped me to get 2022 NET, 2023 WB SET, 2023 GATE.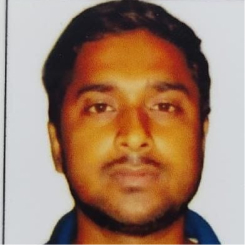 Rajib Mukherjee
June '22 Batch
Six months ago, I enrolled in Kalyani Ma'am's class for the UGC NET English entrance examination, feeling completely lost. However, I had immense confidence because I knew I was under the guidance of the most reliable mentor in India. I was seeking someone to illuminate my path, and TES turned out to be a complete package.

I had been a regular follower of her YouTube channel, but the experience of attending her offline classes was truly mind-blowing. Initially, I had joined with the sole intention of passing the exam, but little did I know that my love for literature would grow so immensely.

The first few weeks were challenging, but I distinctly recall Ma'am saying, "Slowly, slowly, you will remember." Just as she had assured, I started recollecting information as I followed the approach she outlined. I even began memorizing the chronological order of writers and their works. Her teaching style was flawless, and her voice, along with her adept modulation, made it seem like she surpassed the authors themselves in conveying the essence of literature. Unbeknownst to me, I became an ardent fan of hers even before realizing it. Her patience, confidence, and dedication left me in awe.

One of the standout aspects of her teaching is the quality of the study materials she offers. They are incredibly comprehensive yet presented in a simple and easily understandable manner. The British literature series and the chronology book were particularly beneficial to me. Additionally, the paper 1 classes equipped me with concise and straightforward PDFs, also Maths classes significantly aided in improving my mathematical skills. Also, they provided daily quiz series and monthly tests.

TES helped me to crack UGC NET and GATE exams in subsequent attempts. Rather than spoon-feeding, her teaching style was very research-oriented and it helped me to grow my passion for Ph.D. If you are a student of English literature, I would highly recommend Kalyani Ma'am's offline classes, not just for an entrance exam, but for many more things than that. It was really an experience!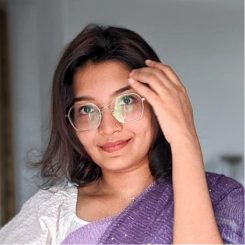 I had limited knowledge of literature until I enrolled in the NET coaching programme at TES, under the guidance of Kalyani Ma'am, during April-May 2014. With a background in mathematics as a graduate and pursuing my PG in English through distance learning, my understanding of English history and literature was akin to a drop in the vast ocean. It was at Vallath's TES that I discovered the joy of immersing myself in the subject. Kalyani Ma'am's sessions were both inspirational and scholarly, as she effortlessly guided us through the intricacies of the subject and encouraged us to explore even beyond the course's completion. Her constant motivation and willingness to share knowledge played a pivotal role in my success in cracking the NET exam in November 2016.

The study materials provided by TES were user-friendly and effectively countered the monotony of reading outdated content. Each multiple-choice question served as a roadmap to delve into detailed sessions. Ma'am's classes were power-packed, infused with energy and enthusiasm. I am forever grateful to Ma'am and the entire TES team for their invaluable support in helping me achieve success in the exam.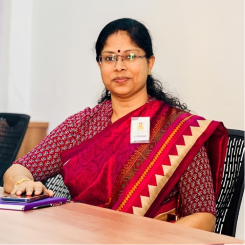 Saritha. K
April '14 Batch
For me, my education in English literature, history and criticism began in the true sense in the classroom at TES. The lectures gave me new perspectives to look at not only literature, but life, politics and the world as a whole. The set of books provided by TES gives us the sense that the syllabus of NET is something manageable rather than this vast infinity that we're never going to get a hold on.

Being away from my hometown and anything I had thus far been familiar with, the support offered by the TES team, and Kalyani Ma'am in particular, definitely played a significant role in helping me persist in my journey to achieve my dreams. Despite regularly interacting with numerous students and academicians, Kalyani Ma'am manages to know each student and his/her personal situations, and shows immense dedication in assisting them to hold on to their ambitions with fortitude.

My life definitely took a turn for the better having been a TES student, and I am genuinely thankful for the personal confidence, academic growth and wider worldview I attained as a result of my choice to be a student of TES.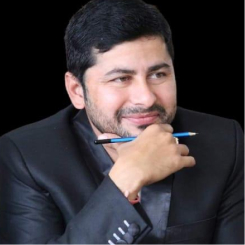 Dr. Dharmaraj Tembhare
Assistant Professor
Government Arts, Commerce and Science College, Khergam
Navsari, Gujarat
Here I would like to talk about Ma'am because all credits go to ma'am for whatever I am today.

I have been an average student, actually. I completed my PG in VMV College, Amravati, Maharashtra. Thereafter I started preparing for the Net and Set exams. I spent one year but I couldn't learn anything much about English literature. I was searching one day for video lectures on YouTube, and I happened to watch Dr. Kalyani Vallath's lecture on theory, which mesmerized me! Then I got the phone number, and without wasting a single moment, I made a call to Ma'am. We had a 2-minute conversation; then I decided to join TES. When I attended the class, I felt that I was swimming in an ocean of knowledge. I have seen many teachers, but I have never seen a professor like Dr. Kalyani Ma'am. She is genuinely great – she would even teach for 8 hours with the same level of enthusiasm for a one-hour class! She covered world literature in six months.

Tes has a totally digital class room, and has great planning with a great team. I passed Net and Set exams and became assistant professor only because of Dr. Kalyani Vallath. You are great, ma'am. Thank you. 🙏🏻🙏🏻🙏🏻.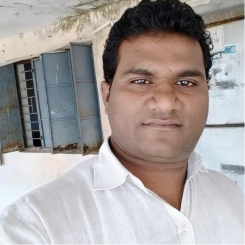 Santosh
Assistant Professor, Rajiv Science and Commerce College, Zari, Yavatmal
'14 Batch